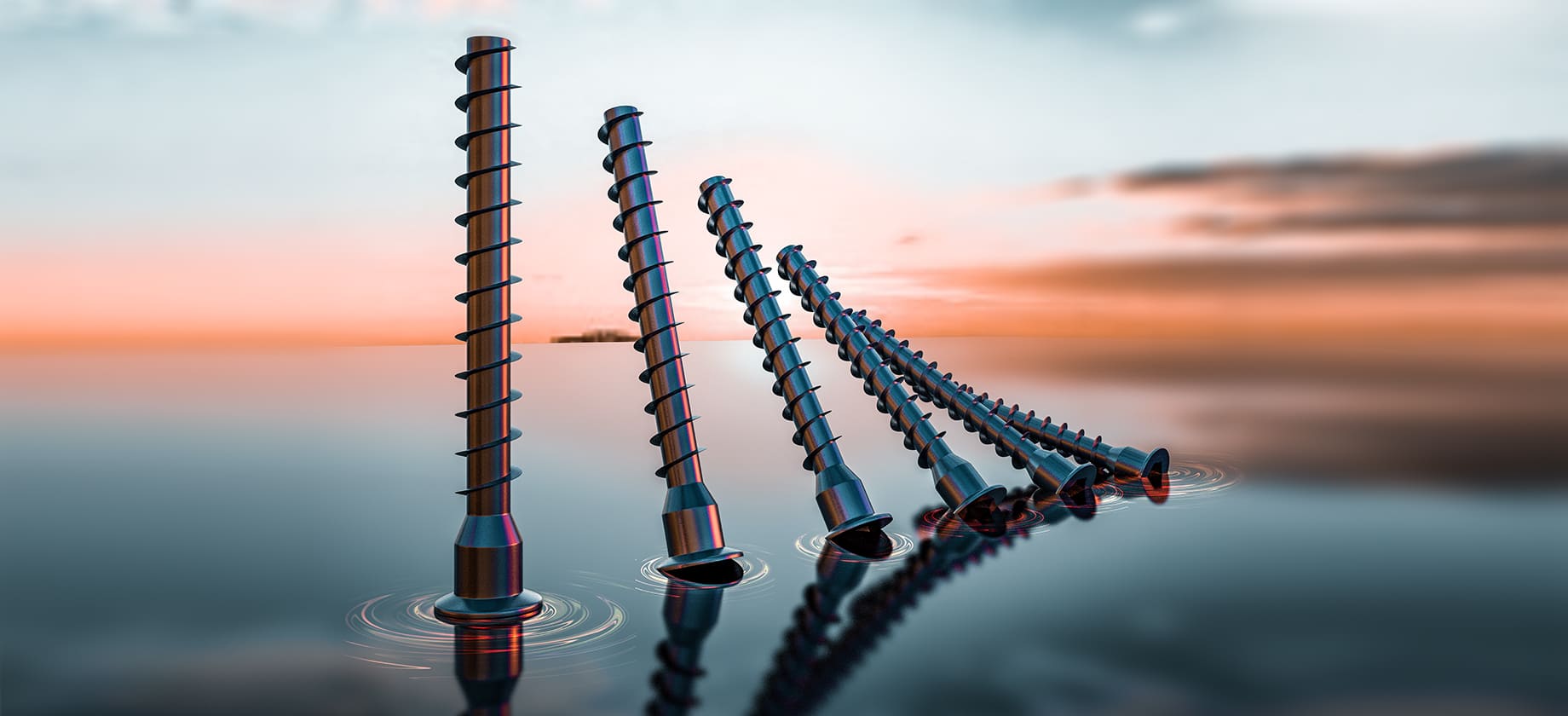 How to choose screws?
11.04.2023
The most common and popular method of fastening is the use of self-tapping screws and screws. With their help, surfaces of plasterboard, plywood, chipboard, sheet metal and other materials are fastened to the base of the structure. The best models of fasteners are made of high-quality, heat-treated steel. When choosing a self-tapping screw, you should consider:
diameter;
length;
head diameter;
thread pitch.
Professionals also pay attention to:
- surface hardness;
- material of manufacture;
- hardness of the core;
- protective covering;
- drill length and diameter (self-tapping screws for sheet metal);
- the diameter of the press washer (screws for metal and plastic);
- turnkey size (self-tapping screws with a hex head).
Types of screws
Screws with a press washer. These self-tapping screws have a special design: a hemispherical head with a press washer and a Ph 2 Phillips slot. The tip can be drilled or sharp. It is possible to choose a self-tapping screw model of the corresponding color. Self-tapping screws with press washers and zinc coating are durable and are minimally subject to corrosion. They are intended for fastening thin sheets of metal, profiles, plastic to wood, plastic structures and to sheet metal.
Window screws. This is a special type of self-tapping screws for assembling and fixing PVC window profiles, accessories to a metal profile. This model is distinguished by a reduced countersunk head with notches for flush fixation in the window profile without preliminary countersinking. High-quality self-tapping screws for the window profile are made of hardened carbon steel, have a zinc anti-corrosion coating, a fine thread pitch and a cross recess. They are characterized by length, head and thread diameters, drill length and diameter, thread pitch.
Roofing screws. They are used for wooden lathing and for metal structures. All models are made of hardened carbon steel, zinc plated, fine thread pitch and EPDM washer (high quality rubber). The properties of the gaskets are not affected by frequent load changes, temperature and UV radiation. Also, the gasket ensures the tightness of the hole and the fastening of the screw. The tip has a drill that can easily and accurately penetrate shingles and sheet roofing materials.
Euro screws. Euro screw is used for fastening massive wooden parts and chipboard and MDF boards in furniture production. The confirm screw has a wide self-drilling thread with a thin threaded edge. The smooth part of the fastener is significantly larger than the working part. The countersunk head has an internal hexagon. Such a design allows the confirmat to cut not only wood, but soft, loose chipboard plates, providing fastening with high resistance to tearing and shearing. In addition, the assembly of furniture parts becomes much easier.
How to choose screws?
To choose the right fastener, you need to consider:
- types and quality of fastened materials;
- the thickness and color of the parts to be joined;
- diameter of the mounting hole;
- the required amount of fasteners.
The specialists of the MEXMASH company are happy to advise you !!!
MEXMASH - THE CHOICE OF PROFESSIONALS!